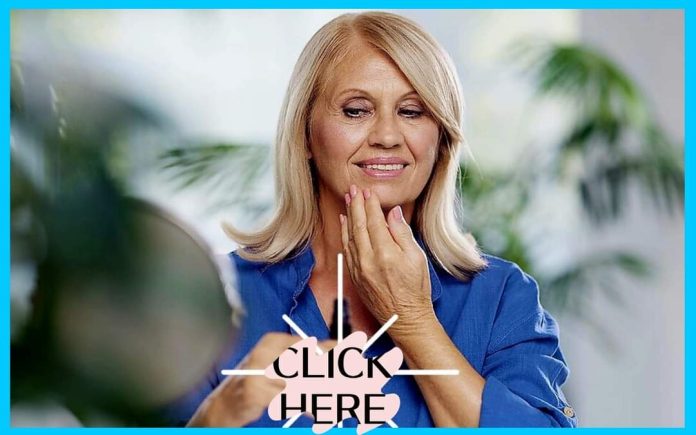 The new skin tints with added benefits 
These serums provide a novel take on foundation by finding the ideal balance between skincare and makeup.
I would desire to live by the current motto "you, but better" in many aspects of my life. Me, just more fit. Me, but with more money. Me too, but with less anxiety. Sadly, I don't fit any of these descriptions, but I do feel like I've found "my face, but better." That's because I've been experimenting with different foundational strategies.
For many years, Charlotte Tilbury's Magic Foundation was my go-to base because it provided good color coverage without being too heavy. Then, horribly, it was pulled out. The benefit? It made me reevaluate the market, and I came across skin tints and serums that provide light coverage and anti-aging properties while finding the ideal balance between skincare and makeup.
Although these multitaskers aren't exactly novel, they are highly fashionable right now. Estée Lauder, for example, recently introduced their Futurist SkinTint Serum (£49), which combines glucosamine, glycerin, and botanical oils to provide hydration, nourishment, and conditioning.
Skin tints are the next-generation alternative to conventional tinted moisturizers. They are more fluid, typically packaged in a dropper-equipped vial, and provide sheer to buildable coverage. Additionally, a range of substances are incorporated into them, which gradually aid in balancing tone and texture.
They do appear to cause disagreements. While many customers gush about how they improve the complexion, some claim they sit in the pores. If at all feasible, I advise you to try on the cosmetics before you buy. Additionally, it allows you to match your hue more precisely.
The skin on the back of your hand doesn't really indicate how a color will appear on your cheeks, so if the setup is hygienic enough, test it on your face first.
From left to right: Clarins' £39 Tinted Oleo-Serum; Otis Batterbee's Foundation Buffer (£28); and Estee Lauder's £49 Futurist SkinTint Serum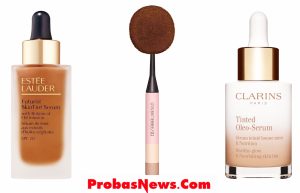 Let's start with the highly anticipated new Tinted Oleo-Serum from Clarins (£39, Clarins). Squalane, a nutritious compound, and 30% dry vegetable oils make up the recipe. All is well thus far.
However, I didn't believe it looked natural enough when I tried it. The reason for this is that I applied far too much liquid to my face using the dropper, and since there was nowhere to remove the excess, my skin appeared dried and overdone.
I tried it again. I started by using an SPF moisturizing product. I then gave the bottle a good shake. Then, since a little of this mixture goes a long way, I just used two little drops—not blobs—instead of using more, if necessary. You may use a foundation brush to apply, but I prefer to use my fingertips and then buff to make it look flawless. My go-to brush for this is the Foundation Buffer from Otis Batterbee, which costs £28. Whoa! Our trade was business.
I now use it frequently because I like the non-shiny finish and the fondant smooth feel that it covers with a light touch. The slightly creamier Maybelline Super Stay (£12.99, Boots) is another product I enjoy. It applies smoothly, holds for hours, and has vitamin C for brightening properties.
Ilia's Super Serum Skin Tint SPF 30 (£48, Sephora) is a great option for individuals who prefer a lot more moisturizing, ultra-natural look (no buffing necessary, though you might want to use a little powder). One of the first hues, containing niacinamide, hyaluronic acid, and squalane, is meant to reduce dullness as the days pass. Tint-tastic, if you will.