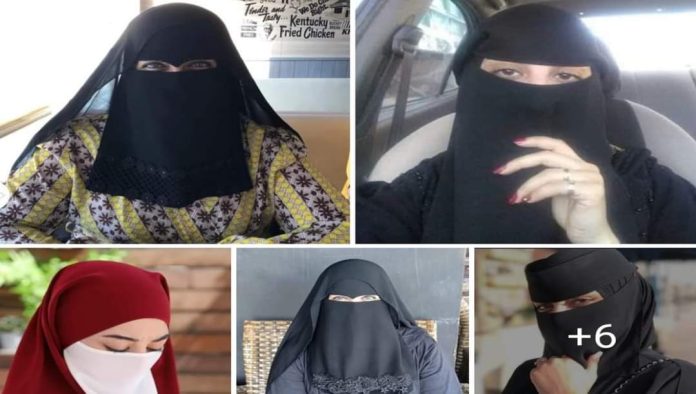 Significance Behind Their Traditional Garments and Jewelry
Beyond its visual appeal, traditional clothing has a method of preserving historical narratives and incorporating them into contemporary culture.
This is the abundance of classic design. In this tribute to craftsmanship, three regional royals—Oman's HH AlSayyida, Meyyan Shihab Al Said, Saudi Princess HRH Nourah Alfaisal, and Bahraini Sheikha HRH Dana Al Khalifa—share their memories and the skill that went into the creation of the clothing that has nurtured them.
Her Royal Highness Oman's AlSayyida, Meyyan Shihab Al Said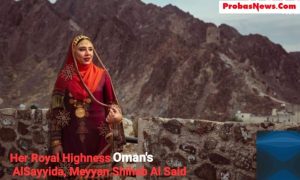 Oman is recognised for the diversity of its 11 regions, each having beautiful scenery, unique climatic conditions, and rich cultural traditions. As a result, each one has a distinctive dress sense that reflects the various tribes who call them home. Her Highness AlSayyida, Meyyan Shihab Al Said, a native of the Muscat region, describes it as the most multicultural region of Oman" and a place that is "renowned for natural and architectural beauty. The outfit that HH Meyyan Al Said chose to wear, which was captured by the coastal Mutrah Fort, pays homage to the nation as a whole.
In the area, brides customarily don a similar design that alludes to plenty, fresh starts, and growth. It is rich emerald green in colour. To wear this means to represent and celebrate all the women of Oman, she says. "Whenever I wear this outfit, I feel proud. It reminds me of the attire that my mother, their grandmother, and great aunts wore. Knowing that we still uphold our customs and wear these clothes now makes me happy to wear the clothing. These costumes are very precious to her because they are typically worn for significant events in the area.
"According to the HH, our grandmothers and moms used to dress like this every day but with much more understated details" . It provides Omani women with our sense of identity. Designer Nawal Al Hooti exhibits exceptional accuracy and a profound comprehension of the appropriate dimensions for the two-piece outfit. She adheres to the genuine Omani dress design worn by many generations before, preserving the original form as much as she can. But what gives these items a unique touch is the pattern work. In contrast to the very traditional designs, which lean more towards the complex and floral, Al Hooti has created these in geometric patterns that are streamlined and minimal in style.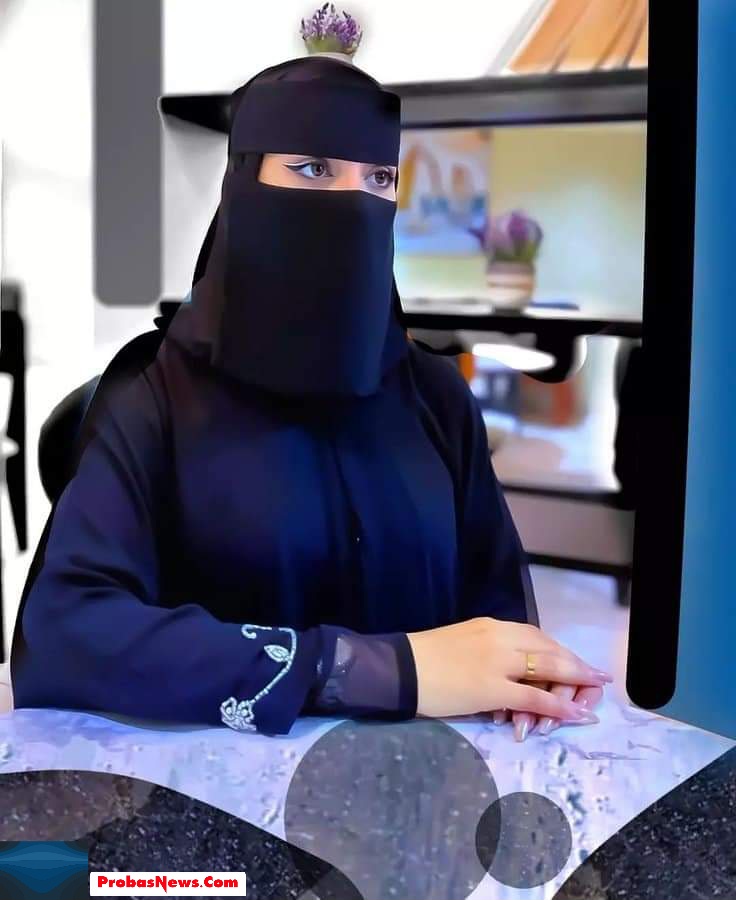 Typically, Omani dresses are embellished with the most vibrant hues, designs, and hand-stitched embroidery. The shirt serves as the primary component of this costume, which also includes sirwal-style trousers. Two different styles of headgear are also worn: the waqaya, a scarf worn around the head, and the lahaf, a huge shawl worn over the head. When a child turns one, almost every child in the nation dons this outfit for the first time, conjuring a sort of entrance into being an Omani girl. According to Her Highness Meyyan Al Said, it welcomes her with grace, beauty, and femininity. Additionally, a particular set of gold or silver jewellery that is only worn with this style of Omani clothing is also available.
The shambar, ghos, and iqam are the names of the head ornaments. The muriyah, a lengthy necklace with an ornate pendant, is worn around the neck. We also wear mushawak and timbee, two pairs of large bangles, on our wrists. Additionally, anklets known as hawajeel are sometimes worn. In essence, this style of clothing requires particularly specific jewellery, which can be made of either gold or silver.
is Her Royal Highness. Princess Nourah AlFaisal, of Saudi Arabia.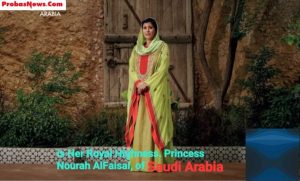 Her Royal Highness Nourah Alfaisal of Saudi Arabia is the founder and designer of Nuun Jewels and, more recently, the new CEO of Art of Heritage. She has a particular appreciation for the craftsmanship of traditional clothing. She states, "Whenever I wear traditional Saudi clothing, I feel proud," in a photograph taken in Adhlal, Abi Al Karam, Riyadh. They are stunning; they stand for a history and culture that are currently being honoured in the best way imaginable.
This is seen in the way people dress traditionally on the day of the establishment and during occasions like the Saudi Cup. She wears clothes manufactured by Art of Heritage, a social enterprise that she has frequently worked with in some capacity. I frequently volunteered with them when I was a youngster. They put a lot of emphasis on preserving Saudi culture and craftsmanship through clothing and other items like pottery.
The Surprising Benefits of Switching from 5am to 7am Workouts.
With more than 57000 objects, they also possess the greatest collection of comprehensive Saudi heritage goods. Under the direction of HRH Princess Basma bint Majed bin Abdulaziz Al Saud, HRH Princess Alfaisal is now in charge of the company. She recalls, "I have always worn thobes from AOH for Eid and family celebrations." The exquisite local embroidery rivals any piece of haute couture from throughout the world in complexity. Being able to represent and honour Saudi Arabia in this manner makes me happy.
She is wearing classic Najdi cut thobes, and both of them have necklines that come from the Banu Tamim clan. The green outfit has shalki, or flower embroidery, on the sleeves and chest. Given that I was born and currently reside in Riyadh, both paintings represent my region, but I genuinely feel a connection to all of Saudi Arabia.
The royal's jewellery is from the Jewels of Arabia line, created in partnership with Yasmeen Marzouq Jewels. In order to produce jewellery that represents the culture and architecture of five ancient civilizations, Nuun Jewels and Marzouq combined their design talents. The jewellery collection pays homage to the ancient riches of the Arabian Peninsula and provides a window into the past. The idea behind the collection was to draw inspiration from the ancient Arabian kingdoms that were located in what is now Saudi Arabia.
I adored this project and thought it was both motivating and satisfying, as the Princess reflects. I'm pleased with what we produced. The series aspires to preserve historical archaeological artefacts through jewellery while showcasing the creativity of old craftsmen.
The royal declares that beauty may be found everywhere. Saudi Arabia is a very diverse country; both its geography and culture vary from region to region. That, in my opinion, is what makes it so unique. I'm eager for everyone to witness that and fall in love with it in its whole. However, I must admit that the people are what I find to be its greatest beauty.
Her Royal Majesty the Queen Sheikha Dana Al Khalifa of Bahrain.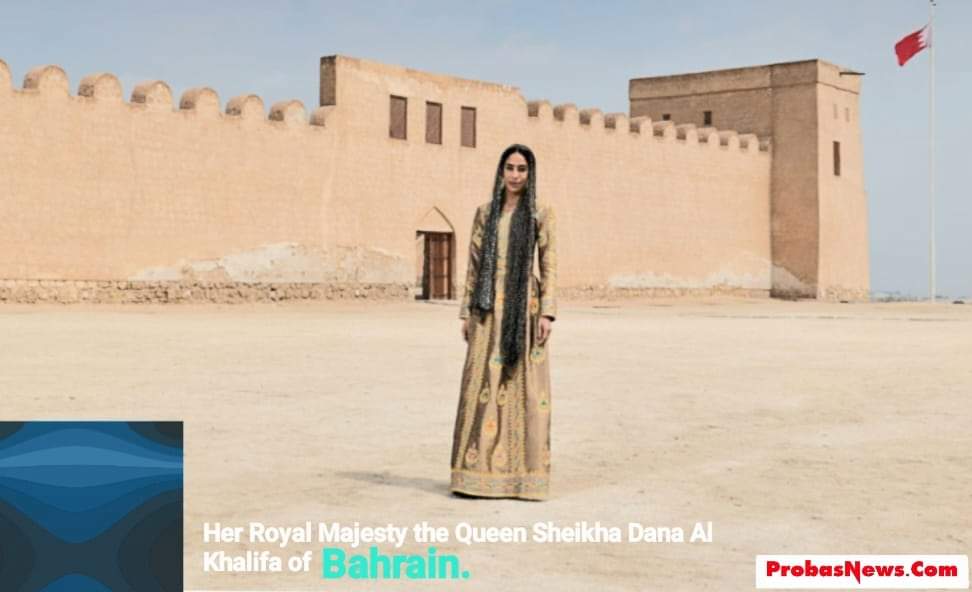 Traditional clothing used to be comparable to high couture, according to HRH Sheikha Dana Al Khalifa. She mentions that every piece created was special to the person, from the colours to the designs on the garment, in a photograph taken at the Riffa fort in Bahrain. Traditional clothing is produced specifically for that one individual. The Dara'a, a piece of clothing she is wearing, was crafted by Mohamed Saleh Al Zari, who, like his father before him, is one of the most well-known contemporary traditional-wear artisans.
When the Sheikha sought to design her own line of traditional clothing, her grandmother recommended that she contact him. It is coupled with an additional garment, known as a thobe, and worn by young girls and women in the Gulf region as an ensemble to invoke ideas of beauty and womanhood. The finished stitching around the piece's extremities is a clear indication of how valuable it is, according to Sheikha Mariam bint Hesham, her cherished cousin.
She considers the adornment that runs down the shoulder and sleeves of such clothing, remarking that the more intricate the needlework, the more expensive it is. We do not exist in a vacuum, and these clothes are not country specific, Sheikha Mariam asserts in response to the cultural relevance of such attire. Due to its extensive travels throughout the Islamic Empire, zari serves as a connecting thread for many Muslim nations. Bahrain was historically a significant port and trading route, which is how these gems came to be with us. Sheikha Dana Al Khalifa herself expressed this sentiment.
Wearing this makes me feel Bahraini in this extremely homogenised international environment in which we live. I have a strong sense of who I am, and it becomes increasingly clear as I get older. I am an islander first and foremost. This quality really does sum me up. I'm a Bahraini. As a mother, I want my kids to feel as strongly about who they are as I do. This essay is a sincere salute to my identity and origins. If we don't know our origins, who are we? She treasures the headscarf she is wearing because her own grandma once owned it.
It really is a gift. The scarf is made of hammered silver over black tulle. It is heavy, and the aroma brings back wonderful memories of my grandmother, Eid, and my early years. Every Eid, my grandma would be dressed in her embroidered thobe and ready to greet us guests at 5am. We would smell her Taifi rose when she gave us a close hug, together with the scent of the gold thread. In addition to sending us off with Ghandour gum in a jelly pouch along with fake sand and jelly water, she would also give us four red crisp dinars.
Magic. The technique of pounding silver onto fabric is known as naqda. After a decline in the aftermath of the 1990s, the art is currently experiencing a significant rebirth. Naqda hammering is primarily a woman's job. The Bahraini Awal Society has assisted female naqda artisans in becoming self-sufficient and independent via their profession and craft. The Sheikha claims that these patterns' names are open to interpretation. However, I recently read that it is also known as Rash Al Mattar, or "scattered rain," which I believe to be really poetic.
Facebook | Fatima Khan Oman